In today's world, the appearance of a man or a woman; for that matter, is extremely important. No matter, what field you choose, what job you do, the way you look can help you tremendously. According to a study, good looking men and women get paid more.
And, your scent is an inseparable part of your appearance. If you already look good; it will act as an enhancer, and if don't look good; it will make you bearable.
Women usually understand the power of smelling good; that is why, they invest on their scent.
Men are a little indifferent in regard to the way they smell. Hence, I have written this article, to present some of the best perfumes for men that are available in 2016.
NOTE: The price mentioned is this list is not final. The cost of these perfumes can vary drastically. Make sure to do some research to find the best price. And, as these are some of the best perfume for men, there are many knock off versions circulating in the market. Be careful while buying, especially online.
List of best perfumes for men
Cool Water By Davidoff For Men
One of the top perfumes for men; Cool water, remains a cult among its loyal consumer. It is one of the most versatile perfume in the world.
How is it versatile?
It can be worn by a teenage boy, middle age man, and even an old man. But, its effect remains the same. A treat for the noses of people surrounding you. This is a perfume without a season. Perfect for hot summers and equally pleasant for shivering winters.
Even though, the scent of this perfume is quite distinct, but it is not overpowering; a remarkable trait in a perfume.
What are the main notes?
Lavender and Sea water are the two main notes.
Longevity?
It can last for up to 5-6 hours, considering its price, it is more than enough. A casual perfume for men and highly recommended.
Acqua Di Gio By Giorgio Armani For Men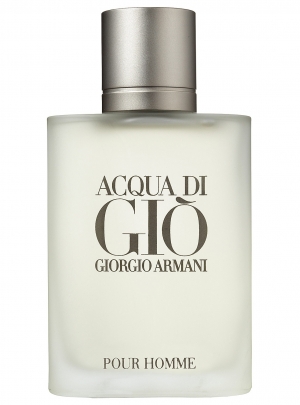 It is one of those perfumes for men that can drive any women crazy. If you want to see heaven without dying, then this is the thing for you.
When can I wear this perfume?
When you are going on a first date.
On an important business meeting.
While having dinner with the President.
While seducing your partner.
Or, any other time you want to smell like a God.
This perfume is a perfect blend of various natural scents, but it has "sea notes" and "lime" as the main notes.
How long it will last?
Literally, all day long. And, you don't have to use it in large quantity also. A couple of squirts will do the job. In fact, using too much can make the nice mild scent of this perfume a bit too overpowering. It truly deservers a spot in the top 10 perfumes for men.
L'eau D'issey by Issey Miyake for Men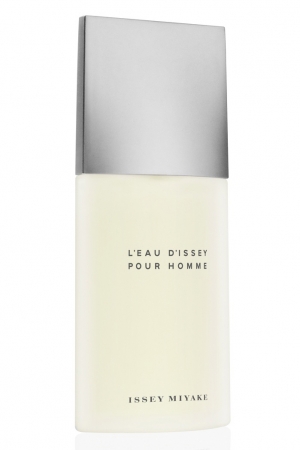 The company gives a free lifetime supply of this men's perfume to the people; who can pronounce the name correctly, in one attempt. Just kidding!!!
The scent of this perfume is more than sophisticated; it is "Royal."
Is it a manly perfume? 
Yes, it is manly, but not in a Tarzan sort of way, more like a rich lawyer way.
A few squirts in the morning and you'll smell nice all day long. Buy this and get ready to receive tons of compliments from people around you — especially women.
Best for: Summers and spring.
Calvin Klein ck one Eau de Toilette
I would start by saying that this is a unisex perfume. It has a perfect blend of both male and female fragrance.  You might be knowing the fact that one perfume can smell different, on a different person. CK one also smells different on both men and women.
Describe the scent?
It is mild and it is light. In spite of this, it is still very noticeable. The perfumes opens up little citrus-like and after sometime it fades to a pleasant sweet scent. The main notes are lemon and musk. It is a very classy scent which is suitable for pretty much any occasion.
Projection? 
It is significant, but not right on your face kind of thing. You won't be a person who's scent reaches before him in the room.
Depending, upon your skin type, it can last for 6-8 hours. So, if you are looking for heavy projection-all day long perfume, you should go for CK one.
MONTBLANC Legend Eau de Toilette
It is not an old perfume, like CK one or any other product mentioned in this list. But, still, it managed to put a mark on the consumers.
This fragrance falls on the heavier side, that means, if you are in a room with a bunch of people wearing colognes; it will surely stand out.
It is for the people who like to smell very masculine and strong.
Longevity: Will last for an entire day.
Curve by Liz Claiborne for Men
What kind of man it will suit the most?
It has this flamboyant vibe to it. If you put it on a meter, the scent, will be on the sweeter side. If I look for a reference point, then I would stay, it is something editor of some fashion magazine might wear. This is the best perfume for men at a younger age.
The Main notes:
Pineapple
Lavender
You'll get a mixed reaction from men, but the best thing about this perfume is that; women love it. And, at the end of the day, that's what matters. Instead of having a really expensive; heaven like scent, which doesn't intrigues women, it is better to have this one.
Happy By Clinique For Men. Cologne Spray
This perfume is for men who prefer citrus notes in their scent. This product is clearly for young and hip section of the male population. It lacks the seriousness of the male oriented scents, which is actually good; keeps you away from the crowd.
Is it feminine?
I won't call it a feminine fragrance but it is also not very manly.
The look it goes well with?
It will go with casual look and bright clothes, rather than dull and dark clothes. If you are a serious man who don't talk very much, then this is not for you.
People will surely notice it and you will receive lots of compliments for it.
Nautica Voyage By Nautica For Men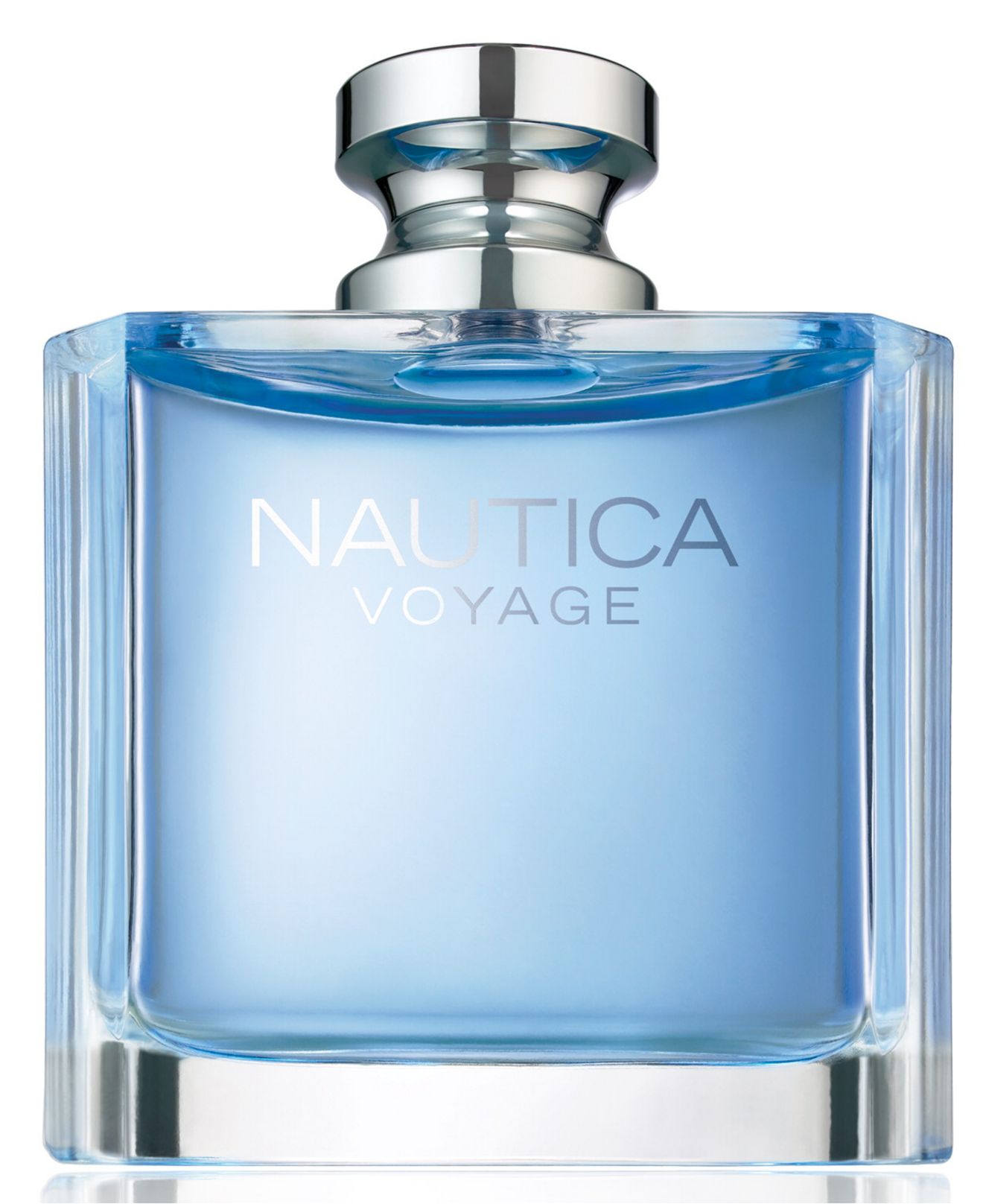 Nautica Voyage will remind you of fresh water and bliss. It is  light scent which is best for spring and summer times. Although, it is not very bad for winters either, but it is definitely not a winter perfume.
Who should buy this?
To be frank, it is cologne for men of every age. If you are a teen; it will make you look cool, if you are a middle age man; it will make you smell sophisticated, and if you are old; it will make you smell young.
Longevity?
It is a long lasting perfume, you'll be able to smell it, even till the next day. And, you don't have to apply more than 2-3 pumps.
At this price, it is almost impossible to get such quality, fragrance and longevity. If you are looking for a new signature scent, then look no further. It is one of the best fragrance for men.
Guess Seductive Men Edt Spray
Guess seductive has a woody and sophisticated scent which is good for dinner and late night parties. It is a strong perfume, but in no way, it is overpowering. Make sure to use only small amount at each time. Seductive is a little musky, and spicy, but doesn't feel cheap.
Longevity?
It has got 6-8 hours of longevity, but that can dramatically change, depending upon the climate.
Age group:
This is best for the age group 16 – 35.
The main notes are pink pepper, amber and Patchouli. It is more of a summer and autumn scent, which is not for daily use. Although, it depends upon a man's preference and perception. Projection is good and can give competition to very expensive men's perfume.
Paco Rabanne Invictus Eau de Toilette Spray for Men
Look at the bottle, doesn't it look like a trophy. The scent reminds you of victory and makes you feel like a winner. One of the highest rated perfume for men, Invictus is a compliment to its predecessor; One Million. Although, there is no similarity between One Million and Invictus.
Describe the fragrance?
It opens very citrus-like, but after sometime it fades into more sweeter base notes.  Like, One Million, it is also very long lasting with amazing projection.
It is very expensive, but it is totally worth it. It is certainly not a daily use perfume; unless you are related to Warren Buffet or Bill Gates.
Initial notes: Grape fruit and Sea notes
These were top perfumes for men that you should certainly include in your arsenal. In hope, this article was helpful.