"A woman's perfume tells more about her than her handwriting. "
― Christian Dior
It is a very strong statement to make, but not entirely un-true. Yes, there are many aspect of a women that are way more important than her beauty, but beauty holds its own place.
And, if beauty is the cake, then perfume is the cheery on top of it.It is one thing to not smell bad and another thing to smell like heaven.
This article will help you to choose a perfume that compliments your personality, and which will add to your beauty — in the right amount.
List of best perfumes for women
Lovely by Sarah Jessica Parker for Women
It is a very light perfume that doesn't come right into your nose. It is quite subtle perfume, which sticks to your skin. In spite of being mild, Lovely is a very long lasting perfume, you can even smell it the following day.
If most of the perfumes give you a migraine, you should surely give this one, a shot. Unlike, many other perfumes it doesn't smell like alcohol.
Like, many other high quality products, the knock off of this perfume is also there in the market.
Most of the bad reviews that you will read about Lovely, will be a product of people buying those duplicate perfumes. It is best to buy such a perfume from a store or a trusted online retailer.
Longevity: 8-12 hrs
Projection: Medium
Main notes: Lavender and Patchouli are the main notes.
Note: The Lavender in this perfume doesn't have that sharp stinging smell, instead, it is much softer, and blends very well with other notes to give a smooth, and genuinely feminine fragrance.
Vera Wang Princess by Vera Wang for Women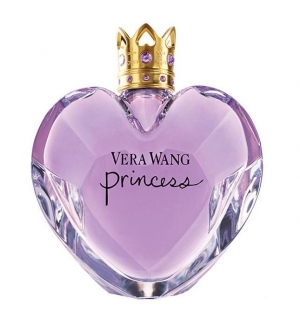 Whenever you are looking for a perfume, instead of looking at the top notes — opening notes of a perfume — look for the base notes, because that is how you will really smell, most of the time.
When you spray this perfume, the top notes are satisfying, but after some time when the base notes open up, then the game goes to a different level all together.
The sweet smell of apricot and vanilla is, in the true sense, the scent of a princess. It is very versatile, as it suits both teen and an adult woman equally.
Plus, there is not a limitation on when to wear it. Although, it is more of a night perfume, but it goes well with the morning also.
Longevity: 8-12 hours
Projection: Medium
Main notes: Apricot and Vanilla
Although, the notes you smell may vary, depending upon various factors, such as: your skin type, climate, hormonal profile, etc.
Bvlgari Omnia Amethyste By Bvlgari For Women
The above two perfumes were on a milder side, Bvlgari belongs to the wild side. It has a dark edge to it that adds a level of dangerousness to your personality.
It would not suit a teenager, as much as it would suit an adult women. A great product for your collection, especially for late night parties. This perfume is for sexy woman, who like to play in a little wild once in a while.
Lonegevity : 8-10 hrs
Projection : Medium
Main notes: Heliotrope, Iri, woodsy notes
Dkny Be Delicious By Donna Karan For Women
A soft, feminine scent that projects — just enough to make its presence felt without troubling the sense of smell of people around you.
After smelling it, you can't pinpoint it to a particular season, or time of the day, to which it belongs. The bottle of this perfume is also very cute and compliments the soft-fruity scent of the perfume.
The green apple notes with a twist of grapefruit makes it one of the best smelling perfumes for women.
Longevity – 8 hours
Projection: Medium
Main notes : Green apple, grape fruit
Lady Gaga Fame Eau de Parfum Spray for Women
The quintessential Lady Gaga perfume should be crazy, out of the world, bold and adventurous — just like her. Not sure about crazy, but it certainly very bold and adventurous.
This perfume is for adult women, although if you are a young Lady gaga fan, you can try it. Lady gaga fame inspires intimacy and will really make the romantic nights even more romantic.
If you are looking for a fruity perfume, then this is certainly not for you. Fame is a scent of a classy woman, who commands respect and chivalry.
Longevity: 6-8 hours.
Projection – High
Main notes: Honey and Incense
Calvin Klein euphoria Eau de Parfum
The bottle of this perfume is a work of art ,in itself. It shows absolute class and just holding it gives you confidence. The scent is full of sexiness and can turn a normal night into a night of fireworks.
It can be said a floral scent, but not the kind of floral your might expect. Basically, a perfect homogeneous blend of floral and fruit, are the right words to describe it.
It is a strong perfume and you have to be a little careful while applying it. Spray a little mist in front of you and walk through it. That is all you'll need.
Longevity: 10-12 hours
Projection: High
Main notes: Pomegranate and orchid
Still Jennifer Lopez By Jennifer Lopez For Women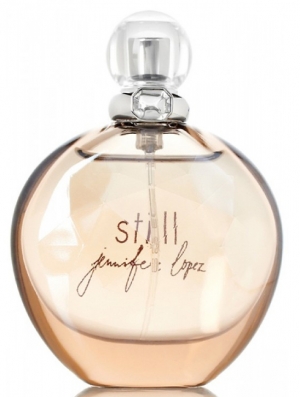 This perfume can be defined in just one word; seductive. It is a clean and fresh floral scent, in spite of that, it is unique. The minor twist of citrus takes the freshness quotient to a completely different level.
The scent of this perfume is very sexy, and can go well with women of any age. Just like other Jennifer Lopez perfumes; this one is very powerful.
So, make sure to use in subtly, and 'Still' will make you more confident and exciting. The bottle is totally fancy; a good product to gift.
Longevity: 8-10 hours
Projection: Medium
Main notes: Jasmine, white pepper, Mandarin orange.
Taylor Swift Women's Wonderstruck Eau De Parfum Spray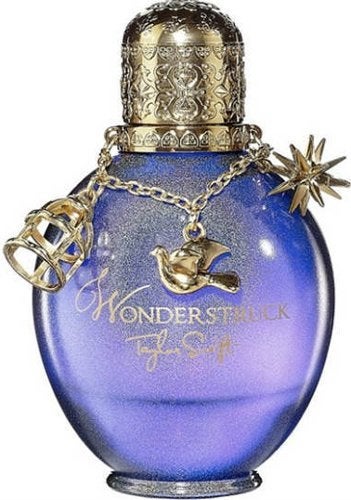 From the name you might assume that this is a perfume for teenage girls, but it is certainly not. The scent is very playful, and simultaneously it is very mature too.
It surely has a fruity scent, but it is for women in every age group. The neutral scent is very much suitable for you, your daughter and your mother.
One of those, that every woman should have in her arsenal of perfumes, for her everyday use. It is cheap, but without compromising in its quality.
Longevity:  6-8 hours
Projection: Medium
Marc Jacobs Honey Eau de Parfum Spray for Women
First of all, in spite of having a name such as  'honey', it is not a very sweet perfume. It is a perfect blend of honey and fresh citrus, which enhances the fun factor to a different level.
Does it belong to a particular season? Yes, it is more of a summer-spring perfume, but you can also wear it for indoor parties and get together.
It is not the kind of perfume that will buy you compliments from people on the street, but its mild scent will be a delight for people close to you.
Longevity: 6-8 hours
Projection: Low
Main notes: Punch, honey, orange
Angel by Thierry Mugler for Women
Angel have this warm feel to it that fills you up with immense confidence, and makes you a couple of times more attractive, as soon as its scent devours you completely.
The mix of Patchouli and dark chocolate makes it a one of a kind. Dark chocolate adds an edge to this subtle perfume.
This is a $55 perfume and it smells like a million dollar. People around you will recognize that fact. It is a very long lasting perfume, you will smell it even the next day.
Longevity: 12-14 hrs
Projection: High
Main notes:  Patchouli, Dark chocolate
Shi by Alfred Sung for Women, Eau De Parfum Spray
It is a nice clean scent, which is modernized to compliment the new age women. The foundation of the scent is floral, which is nicely decorated with water lily and orange blossom.
It is not something that will boggle your mind, but its  pleasing in its own mysterious ways. You can never go wrong with this perfume, its light scent will make its presence felt without bothering people in proximity.
Shi is a daytime perfume, which is perfect for casual lunches and outdoor picnics.
Longevity: 6-8 hrs
Projection: low
Main notes: Water little, orange blossom
So, these were the best perfumes for women available in the market.
While buying a perfume, always keep in mind that different scent will smell different on each individual, depending upon many factors. So, if you are not sure about a perfume, it is better to shop from a brick and mortar store.